Client Testimonials for The Sivel Group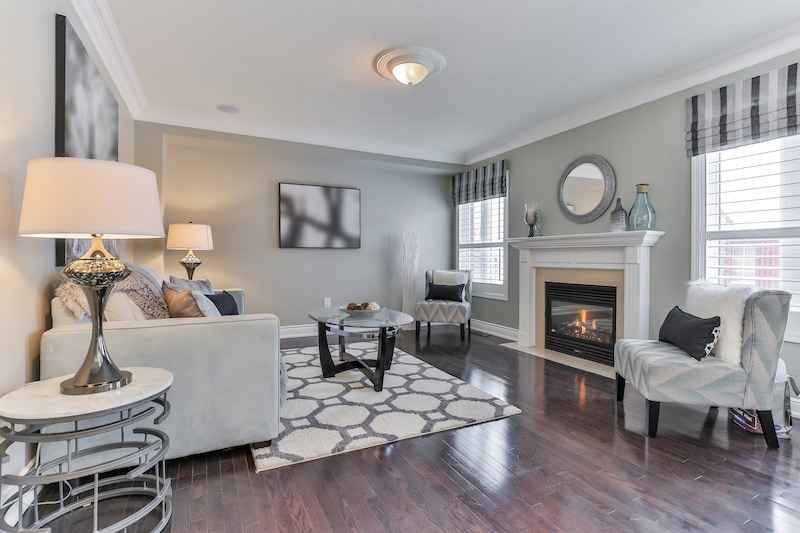 "Michael Sivel was an absolute pleasure to work with. He has a strong work ethic and follows through with every last detail. Michael is incredibly quick to respond, which I appreciated very much. I would most certainly recommend working with Michael."
"Holly Reynolds is top tier. From my cold call to her outside a house with a sign to the farewell after our purchase closed and even beyond, Holly exuded joy, energy, kindness, helpfulness and a high degree of communication and effectiveness. I'd recommend her to the president. Thanks Holly. Thanks SivelGroup."
Ian and Susan Clark
Siobhan helped us find the perfect place in Philly. When we couldn't be there for the home inspection, she stepped in. Siobhan is professional, heads off problems so they don't happen, and has an easy going demeanor. I highly recommend working with Siobhan for your buying and selling needs.
– Eileen Hoban
After a casual conversation about my rent increase in Center City, Amin completely opened my eyes to the potential of buying a home in Philadelphia; something I did not believe was possible.

Given the quarantine, much of my searching was done online and I was very impressed by his knowledge of the Philly neighborhoods and by the details he could pick out in photos, so no time was wasted when the market reopened. His experience was even more evident when we walked in to newly built or flipped homes and he knew exactly what to look for.

As a first time home buyer, I had a lot of questions and Amin patiently answered all of them and eased my concerns.

After one month in my brand new home I still can't believe how seamless he made the process. I would highly recommend working with Amin. I wouldn't be a homeowner without him and can't thank him enough!
Amin was a total pleasure working with. He was knowledgeable, responsive, and had a great work ethic! This was my first experience with selling a home and I had presentations with various realtors to decide who would handle this process for me. I must say, Amin gave the best presentation. He was organized, attentive, patient, and well-prepared. I highly recommend Amin as the process with him was
stress-free and easy from the beginning to the end!
I was greatly impressed with Amin as the realtor, I rode by the house I brought, wrote his contact information down, called him and left voice message. He called me back the next day, I also was able to see the property the next day. I knew that day, that I was going to buy it... We started the paperwork that next week. I can honestly say he was very professional and I recommend him to anyone interested in buying a home. When it started to look like the deal wasn't going through he remained CALM professional, where I was in upset mode, however, Amin, with his calm demeanor, said just calm down, I will help get this corrected.....That being said, I'm still smiling from ear to ear on my purchase.. Thank you for being professional.
Amin did such a great job helping us find a house that we signed him up to sell our old one afterward. He's very knowledgable about what it takes to update a home to get it to where you want it to be. And he's spot-on about things like pricing, timelines, etc. Amin's experience and his network were a huge boon to us as both buyers and sellers. Let him help you, too. You'll be glad you did!
We were fortunate to have Amin as our realtor for our first home purchase. He is knowledgeable, patient, and went above and beyond for us. He pushed for us to get into our home when our lender was being difficult. He was our rainbow in a difficult transaction, and remained levelheaded and resourceful to get us through our closing.
Amin was a pleasure to work with. He is thoughtful, available and was committed to getting our house sold in a timely manner.

My wife and I will recommend Amin to family and friends in the area.
Very knowledgeable and professional, made all the process very smooth. Helped me a lot since I am a first time buyer.
Amin was great. After months of searching for a home. With all the ups and downs in the home buying process Amin stuck with us to make our dream come true.
Amin was amazing! He was knowledgeable, professional, friendly, and really worked hard to find my family what we needed. He was also great with our daughter. I would highly recommend Amin if you get the chance to work with him!
I wanted to take a moment to thank you for everything. We truly appreciate the time you took to help us through this journey. You made the process easy, pleasant, and stress-free. That was a big deal to us as you know how these things can go at times.

We are extremely grateful and happy with our outcome. Thank you for the insights and for letting us feel as comfortable as we did. Your professionalism and demeanor made it easy.

Great experience! Again, thank you so much.
Thank you so much for being our partner throughout this process. We don't have enough good words for Amin, very professional, knowledgeable, super friendly and helpful. He exceeded all our expectations and beyond, it is a 10.5/10 rating from our side. It was a great pleasure to work with you and your team and hope we will work together in the future.
Amin is incredibly knowledgeable and showed me a house I didn't even know I wanted! It ended up being 'the one'! He explained every step thoroughly to me, a first-time home buyer, and demystified the whole process for me. I would recommend Amin to anyone looking for a home in the area!
Amin and Trident made my process seamless. Amin and I have looked at at least a dozen properties or more over the past two years and believe me we have a few stories. Amin was very patient with me and every house we looked at he acted as if it was the first. I bid on at least five properties in the past but was either outbidded or another buyer came with cash. Finally, I came upon this house, and I knew instantly it was the one! I told Amin " I have to get this house"!!! That same day he drew up an agreement, advised me on what kind of offer I needed to make to be competitive and two days later I was under agreement. Amin is the best!!! Im feeling so grateful and blessed and couldn't be happier! By the way...The concierge was very helpful and added a nice touch! Warmly, Robin Reid
"Absolutely great! Was there with us every step of the way as we sold our old home, and purchased our forever home! Guided us through each step of the process with ease, and was in constant contact no matter when we needed him. Highly recommend!"
Before the pandemic, Amin started discussing with my girlfriend and I the potential to buy a home and stop renting. Unfortunately our plans were delayed due to changes in our jobs. Amin would contact us from time to time without being pushy about what was popping up in the community that we might be interested in. Late in the summer we were finally ready to look again, Amin patiently took us to many homes in 5 different towns. He always knew details of the home, showed us items that might be of concern or things that might make the house even better than we thought. Amin coached us during the crazy market in how to make a competitive offer. He negotiated with the listing agent to get us the best price for our dream home when we finally found it. Amin walked beside us during inspections pointing out details that we might have over looked. Every step of the way during our transaction Amin would text, call or email with little and big details. A week after closing and Amin is still reaching out to make sure we are still just as happy as we were when we got our keys! Amin made our first time home buying experience one of ease, our entire process was smooth thanks to his hard work and dedication. We highly recommend working with Amin!